E-marketing delivers brilliant results, great customer insight and is extremely cost effective. Our responsive email templates are built with our marketing experts so they only deliver the best returns.
HTML E-NEWSLETTER TEMPLATE, PIED A TERRE
Broadcast every other week, this is the culinary fan's fix. Offers are targeted by type of diner. Informative with engaging imagery and graphics as well as the odd offer, it consistently receives rave reviews. Clear calls to action mean the results are off the scale with high open rates and high engagement. Traffic to the reservation page for each offer can be 300+ individuals, generating in excess of 100 bookings (that's not covers!)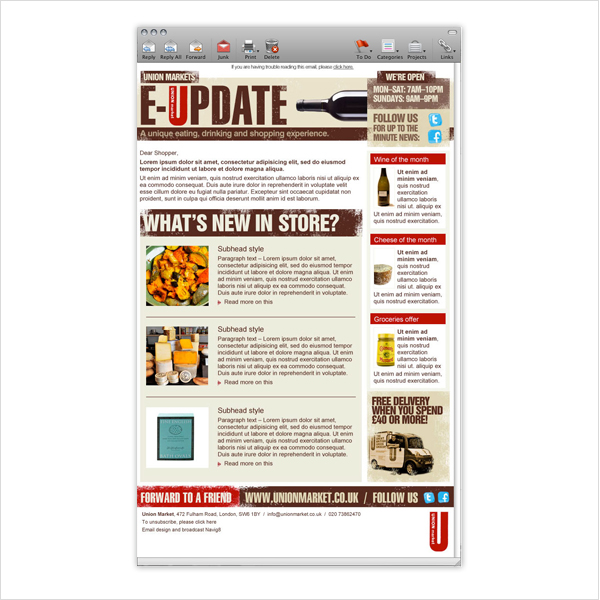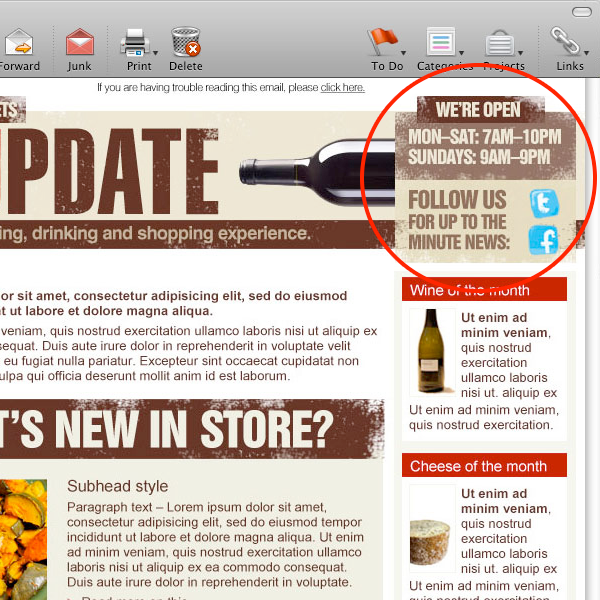 Rebrand HTML EMAIL TEMPLATE, F&B
We know what works well with email campaigns, what doesn't work, what's achievable and what's legally required. This design was part of the brand identity we created which also extended to tone of voice when we wrote the enewsletter copy.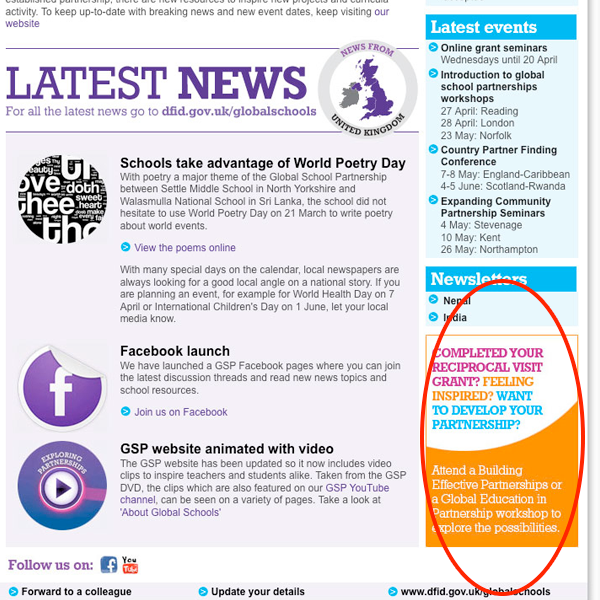 CONTENT HEAVY HTML EMAIL TEMPLATE
Content heavy emails are broken down so the important information can be displayed alongside the introductory paragraph. This means the key message can be seen immediately in email preview panels.
CAMPAIGN EMAIL, CITRUS SATURDAY
The objective of this campaign was to inform the right contact as schools in the UK of a new entrepreneurship programme for 12 - 15 year olds. We sourced the list of contacts, designed the email and wrote the copy. A clear forwarding device for teachers wanting to share with colleagues and easy to apply for more details functionality made this a success with more than 200 schools expressing an interest from one email.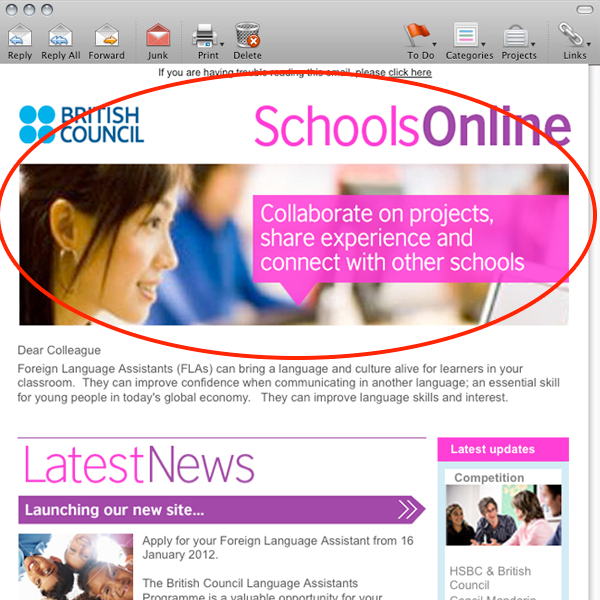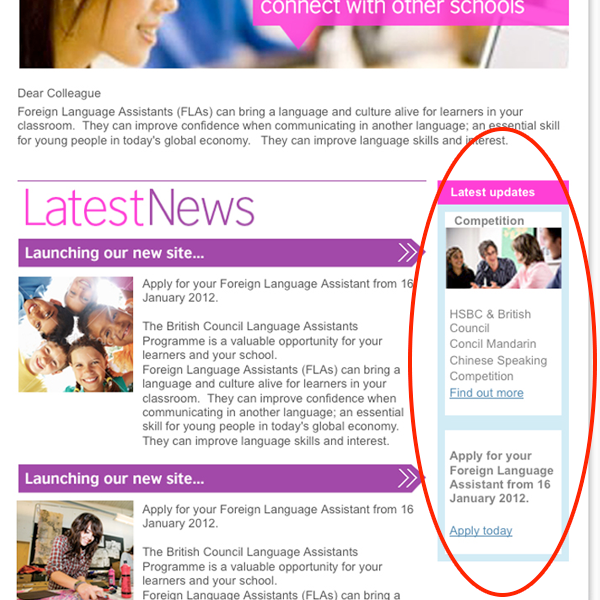 EDITABLE HTML ENEWSLETTER TEMPLATE
British Council Schools Online programme used email as their only source of communication with their audience. The design and build of this HTML email template was so flexible that any article in the given styles could be added, deleted and updated by the client.
For an overview of the process that we take to deliver a HTML email template, have a look at this article.